Collectors vs Investors?  
We all enjoy a glass of fine wine, but what is the fundamental difference between a wine connoisseur and those of us who have a sophisticated wine cellar? In our Midas interview with Andrew Azzopardi, Founder of Vintage'82 Wines, we asked him how investing in wine is different from buying rare and expensive bottles for your collection? He explained, "The difference between collecting and investing in wine, is that you know what the intended outcome may be, you take more time and extra care in the process."  
Investing in wine can be overwhelming for those new to the scene. A general rule of thumb is to learn the value of the specific vineyards and vintages. The next step is then to gain knowledge of the market. As Andrew explains "you need to know your peers/buyers/creditors." Andrew makes it simple, "Collectors vs Investors is simply the selling on of the wine. Investors are investing to sell off the wine to make a profit." 
Know your source 
Like with anything of value, there can be fakes, fine wines are no different. To ensure you have a good bottle you need to know the 'pedigree' of the wine.
"Knowing and trusting your source is crucial," says Andrew. "Authentication is key, you need to make sure your suppliers are genuine!"
Because it's difficult to ascertain the classification of wine before it's opened, you need to rely on expert opinions. As a result, certain wine experts' opinions can have a major influence on prices. Factors such as age, condition, and provenance all become crucial. Much like a work of art, each bottle comes with a history that needs to be certified. "In order to command the price, you must be able to prove the providence of the source," Andrew tells Midas.
Its all about the storage!
In order for your wine to hold any value, you must have absolute proof that your delicate bottles have been stored correctly. Once you have purchased your wine, you must ensure and be able to evidence, that it has been held in a professional establishment. 
Andrew stresses "if your wine is not stored correctly, it has zero value. If you want to sell it, you need to go the extra mile with the storage." This, he explains "is the humidity of 75% and a temperature of 13-17 degrees."  
No heat 

No light 

No vibration 

No inconsistencies  
Andrew always offers his investors the option to preserve their wine safely in numerous locations including Holland, Malta, and France (Bordeaux). 
Once you have your wine stored correctly, the last step is to register it in your name and get it fully insured.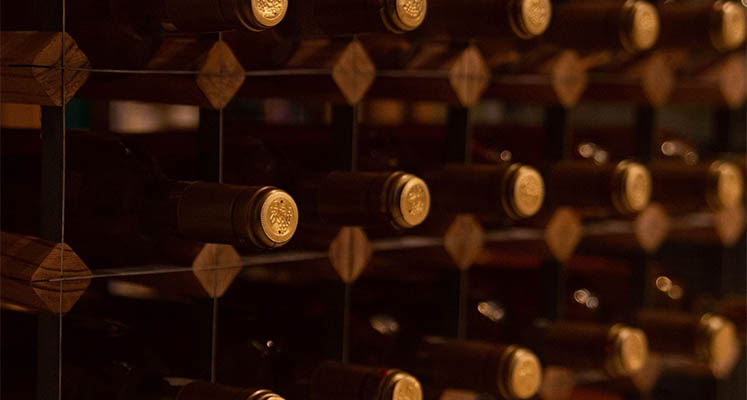 What makes a good investment? 
The influential factors on the value of wine are its ability to age, the value on the secondary market, and the producers' track record for producing outstanding wine. The quality of the vintage, provenance, and rarity all increase the value of the bottle. "The historical argument for investing in wine was largely based on a wine's capacity to improve with age" confirms Andrew.
The limitation of the stock is also paramount. Scarcity drives the prices high, the number of bottles produced also influences the price. "The place of birth and year the wine is produced means that it cannot be replicated. Wine is, therefore 'finite'. This is when a fixed number of something is made and it can no longer be produced. If it is from a vintage year, it can't be made again (unless you have a time machine!)"
He continues "All the most valuable wines have a limitation, limited production. It is impossible, for example, for a château to produce more of its vintage, therefore, as the wine is consumed and becomes more scarcer, the price rises." He continues to explain that "It boils down to there being a limited supply, making it a collectible item. It's all about supply and demand, and that's what makes wine so interesting…." he exclaims!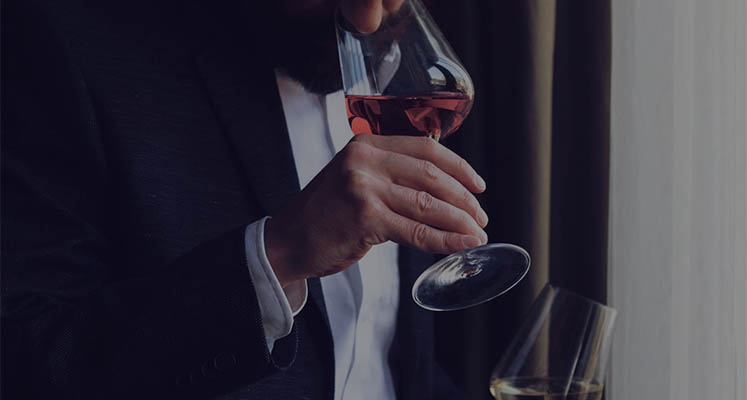 Who is the ideal investor?
In Andrew's opinion, what makes him 'tick', is "someone who is enthused by the buying history, the religion and the culture of the wine." Not just someone who wants to make a quick buck!
When rare Bordeaux wine is put up for sale and there is limited stock, an allocation list is sanctioned by the chateau, each dealer is given a set amount. The wine is passed to their preferred negotiants who, in turn, allocate it to their Client. Andrew makes sure that his top investors get access to the allocation of the best wines!
The top five 'first Growth' chateaus that are used for collectible wines are considered to be Chateau Lafite Rothschild, Chateau Latour, Chateau Margaux, Chateau Haut-Brion, and Chateau Mouton Rothschild. It may surprise you to know, that only a small amount of the Bordeaux sold for investment come from the aforementioned. Those created in these top chateaus are generally sold for vast consumption.
Another interesting fact is that, more recently, Burgundy (where the acreage is a quarter the size of Bordeaux) has had the top auction bids for bottles to be laid down for investment. Its top performers are Domaine de la Romanée Conti, Leroy and Armand Rousseau. (Source, Morgan Stanley How to Invest in Wine)
As a bonus for his best Clients, Andrew can arrange for them to visit one of the beautiful chateaus estates. Once there, they can have exclusive visitation to the vineyards, lunch with the winemakers, and even attend a gala dinner.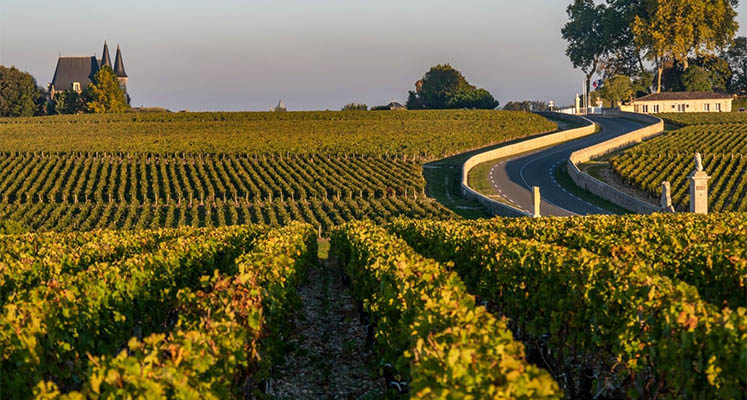 What are the risks?
As the bottles are delicate "physical damage to the bottles is the first risk." Then Andrew goes a little deeper. He explains to Midas that "more complex issues, such as Sociological and Political issues" can also affect the value of a bottle. One such event was the "2008 financial crisis, which affected the demand for wine in Asia." Overall though, the investment in wine is widely positive. In 2021 wine investment "outperformed the S&P 500 and was one of the safest areas to invest capably of providing a higher return than gold and diamonds" He explained.  
Andrew clearly loves what he does! He enthrallingly tells Midas that his favorite kind of investors is those "who want to have fun with their hobby! Drink the wine and make some money too!" He encourages clients to enjoy the wine more than the financial outcome. The financial outcome is just the cherry on the cake" he says, "so enjoy the journey!"  
If our article has intrigued you, we at Midas, are on hand to advise you as you take your first steps into the exciting world of wine investment. We can organise an exclusive consultation with Andrew, all you need to do is email us at [email protected] or phone +356 99 380 982.
Quotes are taken from Midas Interview with Andrew Azzopardi, Founder of Vintage'82 Wine, February 2022