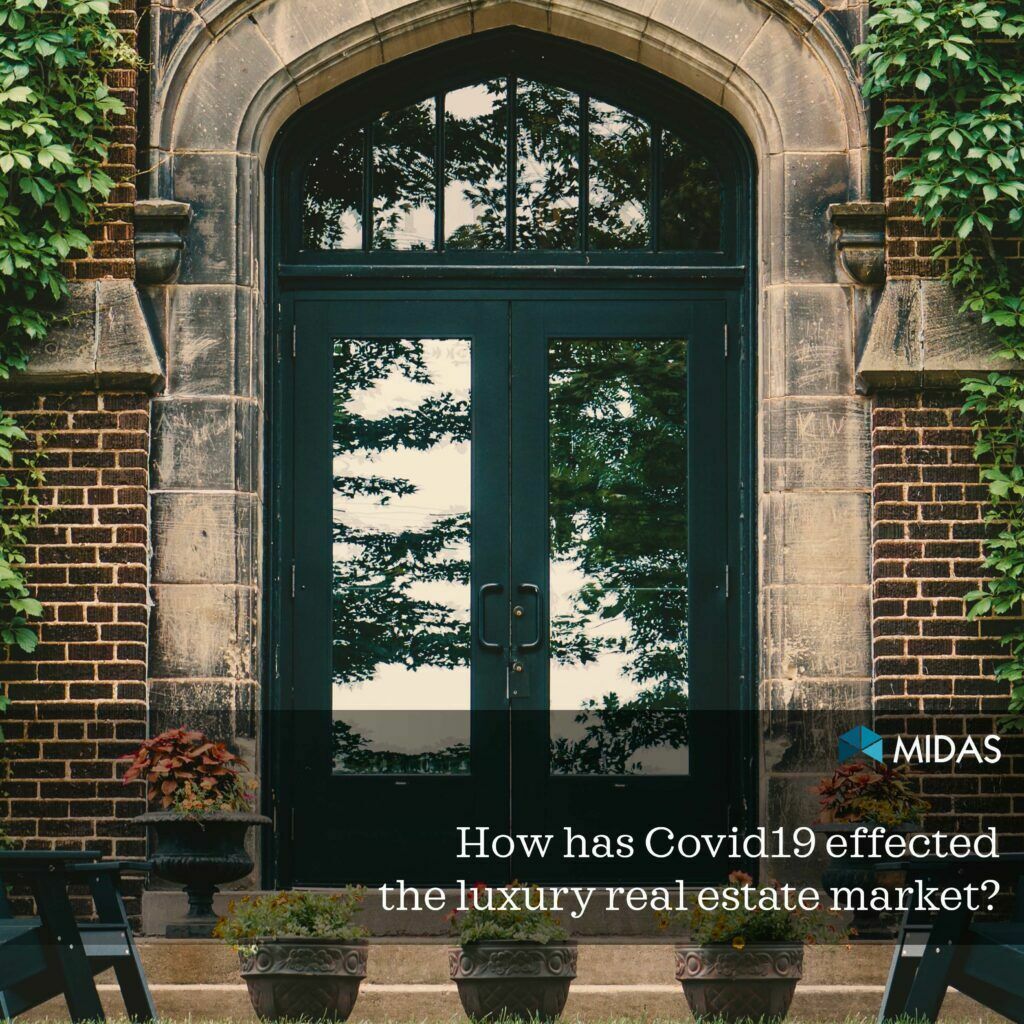 The year 2020. Who could have predicted the upheaval? Covid-19 struck and effected each and every person on our planet. Every element of lives has been disrupted. Each business and industry has had to take a step back and reassess their survival and livelihood.
According to JP Morgan, before Social distancing made real estate viewings more difficult, the countries with increased high end buyers activity were the South of France, Belgium, Switzerland and Germany. Luxury Lifestyle Magazine stated in October 2019 that the best luxury overseas property were in Spain, Portugal and Dubai.
But how have things changed in post Covid time? 
Andrew Amoils, author of a New Report from New World Health, states that High Net Worth Individuals (HNWI) globally were 14% worse off in the first part of 2020 compared to last year. He confirms that this is predominately due to the decline in real estate value.
Knight Frank's Prime City Index, compiled in July 2020, gives some data to support this. The index, which looked at data for 3 months in 45 of the best high-end real estate concluded that the luxury housing market had had its lowest annual growth rate in just under a decade. Luxury Real Estate prices only moved up 0.9% in the year. The slowest reported growth since 2009. 
Which countries in particular have been effected the most? 
Knight Frank again studied 45 countries to forecast how Covid-19 is likely to effect global prime real estate markets. They identified that 9 were in Europe, 7 in Asia, 2 in Australia, 1 in the Middle East and 1 in Africa. 20 countries saw a decline in the Q2 of 2020 were then categorised into four price bands. A breakdown of these listings can be seen in the diagram below. It concluded that none are expected to grow more than 5%.
Source: www.theceomagazine.com/business/finance/knight-frank-covid19-property-impact/
According to the November 2020 Forbes report, which also included data from Knight Frank, the top 5% of luxury homes in the most desirable cities in the world have dropped, these included London, New York and Dublin. 
London's luxury real estate prices fell by 3.7%. Although, not all blame can put on Covid, in this case, Brexit has had its part to play and pushed the central London workers straight into the neighbouring arms of Paris for example. 
Further a field, Bangkok had a dramatic fall of 5.8% and Singapore has seen the biggest decline in price in the luxury real estate with a drop of 6.1% in the last year. Leonard Tay head of research from Knight Frank claims that this is "largely due to travel restrictions during Covid, which has slightly reduced the number of foreign buyers during the period". Dubai, had a 3.7% fall in high end property sales. The government attempted to impose new measures to counteract the leaving of expats by relaxing their residential laws, although these results are still yet to be correlated.
Where is real estate increasing?
On the flip-side, some places, are actually becoming more desirable in luxury real estate. During Covid, affluent buyers are shifting their tastes and essentially looking for outdoor space and an abundance of fresh air.  After lockdown, people are running from the confinements of their prison cities and looking for property by water, near lakes and the ocean. Countries with Iush green countryside or an inviting coastline are favoured. One example of this is Auckland, New Zealand, where with its idyllic countryside lifestyle, according to Knight Frank, luxury real estate has risen by 12% (October 2019 to October 2020). This theory can be evidenced again with the 3.7% increase in Cape Town, and Vancouvers' 3.2%.This also explains why European cities with lot of parks and green spaces are becoming increasing popular. Worldwide, Sydney, Miami, San Fransisco and Los Angeles were the most resilient in the second quarter of the year. Plus Tokyo had a rise of 8.6% and Stockholm 4.4%.  
Surprisingly, the most significant incline was actually in Manila, the capital of the The Philippines, it saw the largest growth of 14%! More specifically in a new spacious development in the Batangas area, south of Manila. Its new properties have an ocean view and have increased by 20-46% (according to Leechiu Property Consultants).
But where for the future? 
According to Savills Global Prime Index, compiled in July 2020, Amsterdam, Lisbon, Seoul and Moscow will see the strongest increase in price during 2020. And over the next 5 years, Lisbon and Amsterdam are expected to remain the top performers joined by Berlin, Paris, Miami and San Francisco. And surprisingly, despite Brexit, London prices expected to gain 20% (JP Morgan).
Will the housing market crash?
It is good news, investments seems strong, but will Covid-19 cause the housing market to crash in 2021? Some in the real estate industry are nervous that there will be a repeat of the housing market crash in 2008.
Sophie Chick head of Department at Savills World research states "Looking forward, we have to remember that this in not like the 2008 financial crisis, and we are not expecting the same falls that were during this period". 
Greg McBride, Senior Vice President and Chief Financial Analyst at Bankrate also agrees "Due to the increased standards of underwriting and capitalisation, I don't believe the pandemic will cause the same housing market crash and liquidity crisis banks experienced in 2008. Banks and institutional investors have been predicting and getting ready for a decline in real estate prices for the last few years. Although no one anticipated COVID-19 would come along to do the dirty work, most analysts anticipated a large price drop as real estate hit record high levels year-over-year".
The National Association of Retailers (NAR) reported that in America the demand for housing has increased by 9.4% in September, a 21% increase over the year and prices have continued to rise.
Experts believe it all depends on the balance of supply and demand. With mortgage rates at an all time low, buyers are back in the market and demand is higher than supply.  In order for the housing market to crash, supply needs to increase whilst demand drops.  
"There will be particular markets that experience price softness as people move out of the high-cost, high-tax city centres for more budget friendly and spacious confinement's elsewhere. But most markets will continue to be hampered by lack of supply to meet the housing demand". McBride
To draw a conclusion, the general consensus from those in the field, is that whilst Covid 19 has impacted luxury real estate, no housing crash will occur and that Luxury Real Estate will in prominent countries continue to thrive as it always has.