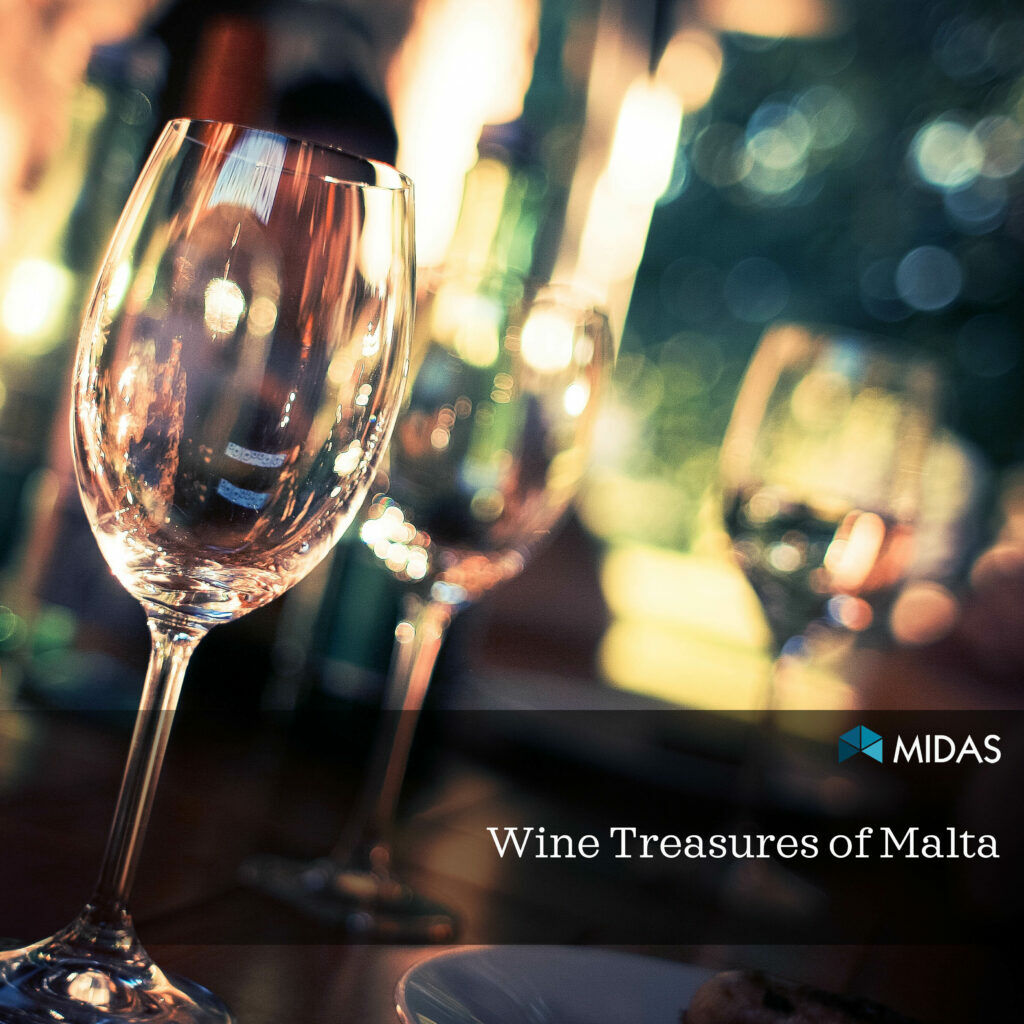 "Wine is bottled poetry"
– Robert Luis Stevenson
Malta might not come to the top of your mind when discussing famous wine destinations, but the little island has started to get attention because of its wide selection of wines for any taste and preference, and some quite unique experiences for real connoisseurs. 
To dig deeper in the topic, we have met Fabien Etienne, a professional sommelier and wine consultant of international scale. 
– Fabien, working with wine has been your life long journey. How did you start yours?
– I got first inspired by wine when I was 16. My uncle and aunt were in love with white wines, especially from the Alsace region. As you may know, Alsace wines tend to be little more aromatic than dry, so it was easier to taste. Later, when studying hospitality business, I took some wine lessons and got really excited by wine. So I went to Saumur wine region for a whole year to become a Sommelier. At that time my background with wine was very limited, but I absolutely loved it, and the more I was studying, the more passionate I got. I soon realised it was my true calling. 
– So, what's about the wine industry in Malta?
– Being a tiny geographical area compared to the famous wine regions, Maltese wine industry is quite remarkable. The variety of wines you are able to experience on the island is impressive. For the sake of statistics, if you were to measure the number of wines in relation to the size of the population, you would get a number out of all proportions. While for you as a wine lover, it means that Malta can satisfy all tastes and preferences. 
– What is the difference between wines from Maltese wineries compared to other regions?
– All winemakers from around the world have their own personal touch and knowledge. While France has always been recognised for producing very good quality wines due to extended skills and knowledge, other countries such as Italy, Spain, Australia, California etc also produce some excellent wines. 
Maltese wine tradition goes back more than 2000 years, and in my humble opinion, today is really stepping up and marking its place in the global industry by producing delicious wines. There are some of the more famous local wineries as for example Marsovin, Meridiana Estate, Delicata winery, and some small boutique wineries who are doing an excellent job like Markus Divinus, Ta' Betta Estate, Mar Cassar, San Niklaw. Boutique wines are produced in very small quantities that, together with their quality, makes them into real gems.
– With such a wide selection of wines on the island, what would you recommend to those who are yet to discover the local Maltese treasures?
– Discovering wine is a bit like discovering new territory – you can either plan it all knowing what you like and go for something specific, or let an experienced guide take you on a journey, showing you the best spots and letting you experience something completely new. With my over 15 years of experience as a professional sommelier, I like to create unique experiences for wine lovers. Be it a food and wine pairing dinner on a rooftop terrace overlooking Valletta, or a master class analysing wines from different regions in Europe and the new world, arranged in a beautiful wine cellar or a traditional Maltese house – all boasting an exciting theme and wine selection carefully chosen for the occasion. 
– That sounds exciting. As you mentioned food and wine pairing, would you give some recommendations for the typical dishes of the Maltese cuisine?
– The traditional Maltese stewed rabbit, better known as 'Stuffat tal-Fenek', is considered to be Malta's national dish. It's been around the Maltese Islands since the Knights of St John, which makes it a cultural delicacy that contributes to Malta's rich heritage. The dish is internationally famed, popular among locals and foreigners alike and is definitely one of the top Maltese foods. To pair with it I would recommend a Valpolicella Classico from Zymé of Veneto in Italy. This wine has a medium ruby red colour, tending towards garnet with ageing. The nose is ripe with hints of cherry, morello cherry, and semi-dried plum. The palate is smooth, seductive, with an appealing sapidity and impressions of ripe fruit and spices. And if you would like to have an all-Maltese taste experience, here are two local options to pair the famous rabbit with:
Markus Divinus, Adon, Ġellewża-Syrah
A dry, medium bodied, complex red wine, showing a youthful ruby colour of red fruit with aromas of strawberry, sour cherry and plum, oak maturation of smoke, toast, sweet spices of vanilla and coconut, and a stony mineral finish. This wine has signs of leather, making it complex to change to a meaty style with age. The medium levels of acidity are in combination with the levels of tannin giving a long aftertaste buttery finish on the palate.  
Ta' Betta Wine Estates, Antonio Manoel
This opulent wine is a  blend of Merlot and Cabernet Sauvignon. It shows intense hints of cassis, strawberry and other red forest-fruit as well as a touch of earthiness. The palate has a great structure and complexity, confirming the fruits aromas of the nose with undertones of chocolate and caramel. Very well balanced and with a long after taste.  
– How about some inspiration for the festive season?
– During the festive season we love to gather around the table with families and friends. While it is time full of cherished traditions, including our favourite food, I like to look at the festive season as an opportunity to excite our senses with high quality food and wine. A celebration of exciting tastes gives a wonderful festive feeling that ensures that your family and friends will enjoy not just a bottle of wine, but a complete experience when combined with sweet and savoury delicacies. 
If there is one wine I will never be tired of, it would be champagne. For many, champagne is kept for those special occasions, like wedding, birth of a child, or a graduation. But I find champagne so unique and complex that it can shine at any time of year and for any occasion whether to celebrate an evening with friends or to see in the New Year. 
If you are not a fan of bubbles, there are many options of high quality wines to choose from, take for example Barolo from Piedmont, Amarone della Valpolicella from Veneto, well-known Château from Bordeaux, rich and complex Syrah from Rhône Valley or even some full-bodied Shiraz from Australia. A festive season is also a great opportunity to choose something you have never tried before – giving or receiving wine as a present, or opening up a special bottle to make your dinner party extra special. 
No matter what wine you choose – take the time to enjoy it this festive season.
Feel like discovering the wine treasures of Malta? An exclusive experience is just one call away – let us know what you have in mind.