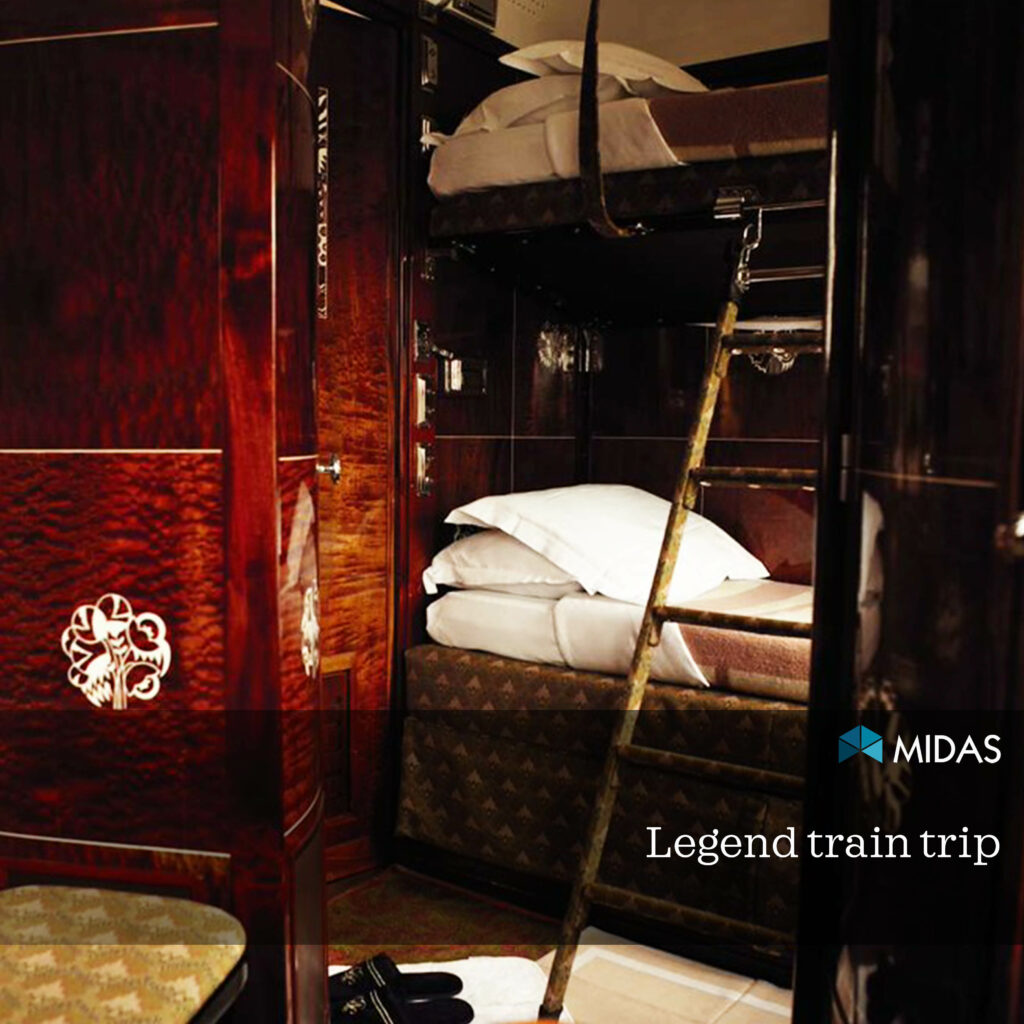 When we hear the words Orient Express our minds drift to the 1930's Agatha Christie murder mystery. But this is a different story, not Murder on the Orient Express, but Opulence on the Orient Express! Built in 1883, this has to be one of the most famous trains in the world. Dripping in history and elegance, a journey on her is a true step back in time. Right now, you can enjoy its full elegance visiting Venice, London, Paris, and Verona. This exclusive trip has to be a once-in-a-lifetime experience, not to be missed.
Another particular locomotive journey not to be missed is the magical trip through the Swiss Alps. Claimed to be the most sought-after seats in Switzerland, you travel across 291 bridges and through 91 tunnels, with an onboard concierge service catering to your every need.
In upper-class cabins, you are guaranteed a window seat as you gaze at the Alpine panorama whilst sipping complimentary champagne. Enjoy your amuse-bouche before relaxing at a 5-course meal featuring traditional dishes accompanied by regional wines. Imagine yourself travelling through the Swiss Alps with an array of culinary delights to sample. Afterwards, you can enjoy drinks in their onboard bar.
If these beautiful train journeys have got you excited and ready to travel again, leave it to Midas to make it happen, but they are moving fast! Adventure awaits..